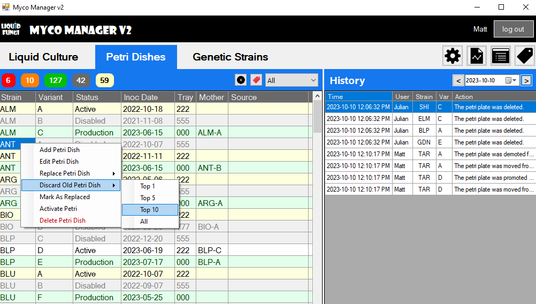 Making Great Possible
MycoManager is a mycology laboratory management system for tracking genetics, samples, sources, and the geneology of our cultures. You can read about the many features below.
If you are interested in using MycoManager, contact us. Please include your company and contact information, and let us know why you are interested. We look forward to hearing from you.
Contact Product Development